News
January 5, 2012
Child Safety Seat Regulations Updated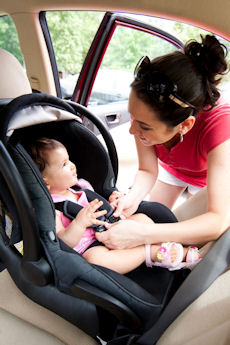 Updates to Canadian child safety seat regulations came into effect on January 1st of this year. Major changes include:
Changing dynamic testing of child seats to adopt most of the U.S. testing parameters
Introducing requirements for dynamic testing of booster seats
Increasing the maximum allowable weight limit of child seats from 22 kg (48.5 lb.) to 30 kg (66 lb.)
Allowing certification of harnesses for use on school buses by special needs children
These updates do not require parents and caregivers to replace their current child seats.
For important information on how to keep children as safe as possible on every road trip, visit Transport Canada's Keep Kids Safe web page, or NHTSA's Child Safety page.
More information about the updated regulations can be found in the Transport Canada Press Release.