News
April 21, 2017
On-Scene – Spring 2017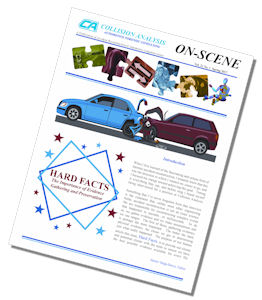 We have just launched our Spring 2017 issue of On-Scene!  In our feature article, Hard Facts: The Importance of Evidence Gathering and Preservation, we provide guidelines for our clients to follow when gathering the physical evidence that is so important to a thorough forensic investigation.
If you've read the article and still want to learn more, contact us about our newest seminar Forensic Evidence Gathering & Documentation with a Focus on Vehicle Collisions, which has recently been granted accreditation by the Alberta Insurance Council (AIC).
If you're not already on our mailing list, click here to subscribe to On-Scene free of charge!