News
May 10, 2017
Bicycle Helmet Longevity Study
Craig Good and his research partners have just had their original research into bicycle helmet longevity published in the Annals of Biomedical Engineering. Their paper, titled Age has a Minimal Effect on the Impact Performance of Field-Used Bicycle Helmets, presents the results of impact testing of nearly 800 helmets collected from consumers and retail stores. The goal of the research was to study how helmet impact performance changes with time and use.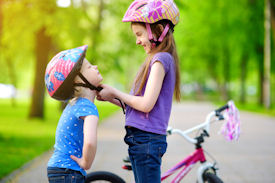 The helmets tested were up to 26 years old and were included in the study if they were free of impact-related damage, had a legible manufacture date label and were certified to at least one helmet standard.  
The bicycle helmets tested did not lose their ability to attenuate impacts with age.
If you have questions about the research or would like to discuss your helmet case, please contact us and ask for Craig Good.