News
December 5, 2019
Event Data Recorder Quick Reference Guide
Available in our lastest edition of On-Scene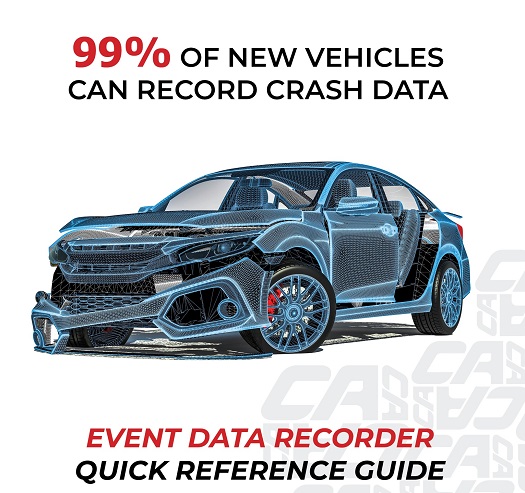 Data Commonly Collected by Current Event Data Recorders
Vehicle speed
Collision severity
Brake, throttle, and steering inputs
Seatbelt usage
Airbag system status and deployment information
Anti-lock brake, stability control, and traction control activity
Rollover data
Advanced driver assistance functionality
Specific data recorded varies by vehicle.
Data collected from Event Data Recorders (EDRs) should be used together with traditional reconstruction techniques and can provide insights into a collision not available from other physical evidence.
EDRs have been proven to be accurate in most circumstances, but their data must be scrutinized to prevent misinterpretation.
Our experts are trained to download and interpret EDR data.  We have the expertise to properly use this technology in analyzing incidents from minor rear-end impacts to complex, multi-vehicle highway collisions.
Contact Collision Analysis to determine how Event Data Recorders can assist your case and to receive your copy of the quick reference guide.

Watch for our next segment, Heavy Vehicle Event Data Recorder Quick Reference Guide!
Also see: Passenger Vehicle Event Data Recorders, On-Scene, Fall 2017.