Brandon Line, B.Sc.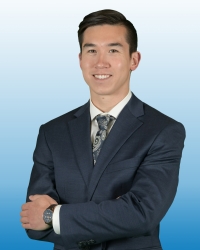 Engineer in Training
Mr. Line provides assistance with:
collision investigation
vehicle defect investigation
development and fabrication of test equipment
Mr. Line received his Bachelor of Science with Distinction in Mechanical Engineering in 2020 from the University of Calgary.  As a student, Mr. Line was heavily involved with the U of C Schulich Racing team, which designs and manufactures a two-thirds scale Formula 1 style vehicle each year to compete in the Formula SAE series of international competitions. He helped pilot the team to its best finish since its inception in 1997, placing 9th out of 80 teams during the 2018/2019 season. Mr. Line concluded his time on the team as Engineering Lead in 2020.
Mr. Line joined Collision Analysis in February 2021. He investigates defect complaints and performs collision reconstructions as part of the Collision Analysis team under contract to Transport Canada. Mr. Line also plays an important support role in our private files and is working toward his professional engineering designation with APEGA.