Lonnie Unger, P.Eng.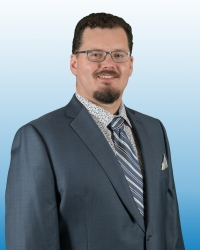 Collision Reconstruction Consultant 
Areas of Expertise: 
collision reconstruction
heavy truck event data recorders
product failure analysis
vehicle defect investigations
development of test procedures
development of alternative designs 
Mr. Unger graduated from the University of Saskatchewan in 2005 with a Bachelor of Science in Mechanical Engineering with an additional two years in a combined Electrical Engineering and Computer Science program.
He is responsible for the in-house development and fabrication of testing equipment and prototype systems used in the analysis of collisions and component failures.  While still an engineering student, Mr. Unger was a key person in the development and testing of rudder systems for personal watercraft in off-throttle steering investigations performed by Collision Analysis.  He is a co-author of the resulting papers published by the Society of Automotive Engineers (SAE).
Mr. Unger has experience investigating incidents involving heavy equipment and farm machinery.  He is qualified to download and interpret data from automotive event data recorders with additional training in heavy vehicle systems.  Mr. Unger has testified in Canadian court. 
Mr. Unger is also the technical supervisor of the Collision Analysis Transport Canada team investigating vehicle defects and analyzing collisions. 
He is a member of SAE International, the Canadian Association of Technical Accident Investigators and Reconstructionists and the Canadian Association of Road Safety Professionals. 
In addition to his engineering duties, Mr. Unger is Collision Analysis' IT Manager and provides technical expertise on a variety of specialized computer applications.