Janine Varga-Borys, C.E.T.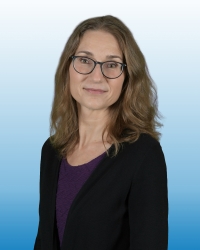 Collision Reconstructionist and Casefile Manager
Areas of Expertise:
collision investigation
collision reconstruction
Ms. Varga-Borys is a Certified Engineering Technologist (C.E.T.) through the Association of Science & Engineering Technology Professionals of Alberta (ASET). She graduated with honours from the Southern Alberta Institute of Technology (SAIT) mechanical engineering program in 1997 and has been with Collision Analysis since 1999.
Ms. Varga-Borys is accredited with The Accreditation Commission for Traffic Accident Reconstruction (ACTAR). Her professional development includes advanced training in accident reconstruction and pedestrian/bicycle collision investigations as well as courses in injury biomechanics and injury coding, human factors, and photogrammetry.
In addition to performing collision reconstruction, Ms. Varga-Borys has participated in complex product liability cases involving personal watercraft, seatbelts, airbags, child restraints, seatbacks, and helmets. Some of these investigations included defect testing and development of test protocols. Her involvement in personal watercraft testing led to the co-authoring of two papers published by the Society of Automotive Engineers (SAE).
Ms. Varga-Borys is a member of SAE International and the Canadian Association of Technical Accident Investigators and Reconstructionists.