Christmas Wishes...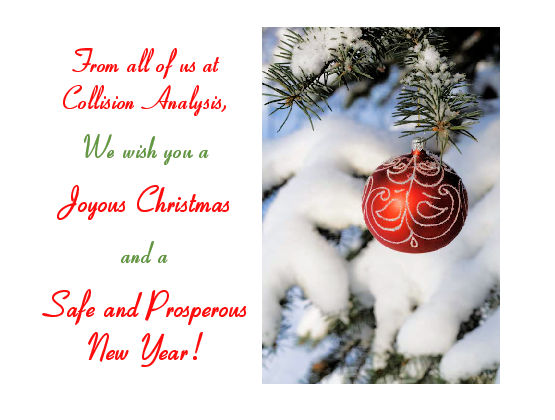 Uber Automated Vehicle Fatal Crash
On March 18, 2018, a woman was killed while walking her bicycle mid-block across a dark street in Tempe, Arizona.  She was struck by an Uber vehicle that was part of the company's automated test fleet.  While the vehicle was in self-driving mode at the time of the accident, a driver was at the wheel to take control if necessary.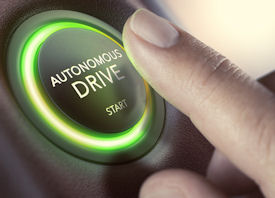 The U.S. National Transportation Safety Board (NTSB) is investigating the collision.  NTSB writes that the investigation will address the vehicle's operating condition, driver-vehicle interaction, and pedestrian detection by the vehicle or driver. 
Autonomous vehicles are widely viewed as a means to drastically reduce the number of vehicle collisions and resulting deaths and injuries. Both industry and government agencies have been working to accelerate their insertion into mainstream transportation.
Uber has been testing autonomous vehicles on public roads since 2016 and suspended its testing in Arizona, Pittsburg, San Francisco, and Toronto immediately after the collision.  Arizona's governor has since indefinitely suspended Uber's right to operate autonomous vehicles on public roads in the state.  Nvidia, the company that supplied the computing platform used by Uber's self-driving fleet, has suspended testing on public roads including their testing in Japan and Germany.  Toyota has also announced suspension of its autonomous vehicle testing on public roads.
Regardless of whether the NTSB concludes that Uber's autonomous vehicle should have been able to avoid striking the pedestrian, it remains to be seen to what extent this tragic incident hinders the push for self-driving vehicles.
Strengthening the Motor Vehicle Safety Act and ushering in new automotive technologies
Bill S-2, Strengthening Motor Vehicle Safety for Canadians Act, passed third reading in the House of Commons after a unanimous vote from all Members of Parliament on January 31, 2018.  With this approval, the bill could soon become law and would allow Canada's Minister of Transport the power to order that a manufacturer issue a recall for a vehicle safety defect or non-compliance.  As it stands now, if a manufacturer does not voluntarily issue a recall, the only recourse is to take the company to court.  Under the new bill, the manufacturer could be fined up to $200,000 per day, per violation, for any actions that contravene Canada's Motor Vehicle Safety Act.
In addition, the bill will allow the Minister to exempt certain vehicles from safety standards in the case where it would promote technological development.
And on the topic of technological development, the Standing Senate Committee on Transport and Communications has just issued a report on the regulatory and technical issues related to the deployment of automated and connected vehicles.  The study, Driving Change: Technology and the Future of the Automated Vehicle, reports that along with the safety advantages of driverless and connected vehicles, there are numerous concerns such as job losses, privacy, cybersecurity, and infrastructure.  The committee feels there is an urgent need for all three levels of government to plan for the arrival of these technologies and has made 16 recommendations to the federal government "to help build a coordinated national strategy on automated and connected vehicles."
Trial Lawyers Association of BC

Proving Physical and Psychiatric Injuries:
Advances in the Law and Medicine

December 1st - Vancouver, British Columbia
We would like to invite all attendees to visit our booth at the upcoming TLABC seminar.  Collision Analysis has extensive experience in injury biomechanics and we welcome the opportunity to discuss your case or to arrange one of our free seminars.  Don't forget to enter your name for our prize draw while you're there!
We hope to see you at the Vancouver Convention Centre!