U.S. and Canada Collision Statistics
Statistics from the U.S. are showing a marked increase in traffic deaths.  The most recent data indicates that fatalities increased from 32,744 in 2014 to 35,092 in 2015.  This is a 7% increase and the largest in nearly 50 years.  The increase occurred in almost all segments of the population, including pedestrians, cyclists, motorcyclists, and alcohol-impaired driving.  The estimated number of injuries increased 4.5%.
When considering rates based on vehicle miles travelled, the U.S. crash fatality rate rose 3.7% in 2015 compared to 2014, which boasted the lowest fatality rate on record.  The injury rate rose 1.3% in 2015.
Canada is not showing the same upswing in traffic crash fatalities and injuries.  While there was a slight increase in fatalities (0.3%) in 2015, serious injuries were down 1.1%.  And the 2015 fatality rate based on vehicle kilometres travelled was the lowest on record.
Factors such as increased belt usage, reduced impaired driving, and vehicle safety improvements have driven fatalities significantly down over the years despite increasing numbers of cars on the road and vehicle miles travelled.  The recent spike in U.S. fatalities is a reminder that the task to reduce traffic deaths and injuries is ongoing.
For more details, go to:
AAIA Convention and Trade Show 2017
May 26 - 27
Red Deer, Alberta
The Alberta Association of Insurance Adjusters is holding their 70th Annual Convention and Trade Show this Friday and Saturday at the Sheraton Hotel in Red Deer.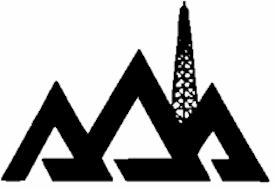 We welcome all attendees to stop by the Collision Analysis booth to chat about how we can help you with your collision and injury claims or to arrange one of our free seminars.  While you're there, be sure enter your name for our prize draw!
We hope to see you there!
Bicycle Helmet Longevity Study
Craig Good and his research partners have just had their original research into bicycle helmet longevity published in the Annals of Biomedical Engineering. Their paper, titled Age has a Minimal Effect on the Impact Performance of Field-Used Bicycle Helmets, presents the results of impact testing of nearly 800 helmets collected from consumers and retail stores. The goal of the research was to study how helmet impact performance changes with time and use.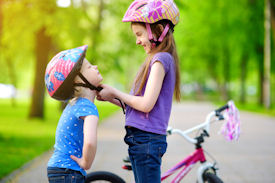 The helmets tested were up to 26 years old and were included in the study if they were free of impact-related damage, had a legible manufacture date label and were certified to at least one helmet standard.  
The bicycle helmets tested did not lose their ability to attenuate impacts with age.
If you have questions about the research or would like to discuss your helmet case, please contact us and ask for Craig Good.
On-Scene – Spring 2017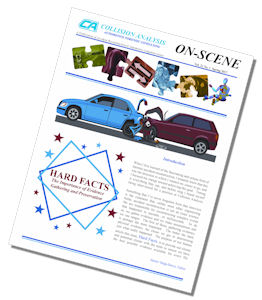 We have just launched our Spring 2017 issue of On-Scene!  In our feature article, Hard Facts: The Importance of Evidence Gathering and Preservation, we provide guidelines for our clients to follow when gathering the physical evidence that is so important to a thorough forensic investigation.
If you've read the article and still want to learn more, contact us about our newest seminar Forensic Evidence Gathering & Documentation with a Focus on Vehicle Collisions, which has recently been granted accreditation by the Alberta Insurance Council (AIC).
If you're not already on our mailing list, click here to subscribe to On-Scene free of charge! 
Tyler Gerritsen, C.E.T.
Congratulations to Tyler Gerritsen for earning his Certified Engineering Technologist designation through The Association of Science and Engineering Technology Professionals of Alberta (ASET).
Tyler joined Collision Analysis in August 2013 as a Technologist in Training.  He graduated with Honours in 2009 from SAIT Polytechnic's Mechanical Engineering Technology program.
Tyler is an integral part of our research team that conducts motor vehicle defect and collision investigations in Alberta for Transport Canada.